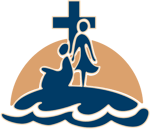 The office for Catholic Independent Schools, located at the Pastoral Centre, serves as the administrative office for all Catholic Schools in the Diocese of Victoria. Katja Groves serves as Superintendent of our Catholic Schools.
The Catholic Independent Schools of the Diocese of Victoria are heirs of a long, rich history within the Church, providing parents a quality education for their children within a faith-based setting. Shortly after Victoria was established as a trading centre, the Sisters of Saint Ann came west to Vancouver Island to begin a tradition of Catholic education which now stretches back more than 150 years. What exists today is the result of the commitment of clergy, religious sisters, lay educators and parents to ensure that Christ-centred, Catholic schools are available for children. Currently within the diocese there are five elementary schools and one high school serving approximately 1,600 students from Kindergarten through Grade Twelve.
Children are our future! The challenges of the secular world do not always support the best preparation and grounding for the children of today. As Catholic schools our mission is to work with home, church and the community to assist and support each and every student so that he/she has a deepening relationship with Jesus Christ, a strong work ethic, a love of learning, and an active role in helping others in this ever-changing world.
Dedicated staff members in our schools are committed to educating the "whole" child in Christ-centred communities of learning. They strive to help students reach the highest levels of development they can achieve by providing them with exceptional learning opportunities that will stimulate growth in knowledge, skills, attitudes, behaviours and personal values in line with our Catholic beliefs.
We invite you to enrol your child in our Catholic schools. Give us the opportunity to help your child develop to their full spiritual, intellectual, physical, cultural, emotional and social potential in a safe, nourishing, and stimulating learning environment.
Learn more about the Catholic Independent Schools of the Diocese of Victoria