David Wells, renowned Catholic educator and speaker from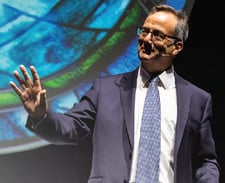 England, will be in Victoria to facilitate the 2020 Diocesan Conference entitled Do Not Let Your Hearts Be Troubled. The day long Conference will address how we, as people of God, can best accompany the people in our lives to fulfill our mission as God's disciples.

Catechist and author, David has spoken at conferences worldwide, contributes regularly to the Religious Education Congress in California, and has appeared on Canadian Television. Author of The Reluctant Disciple and The Grateful Disciple, published by Redemptorist Publications, David is currently in Canada working with the Alberta Catholic School Trustees' Association from February to May 2020. During this time, he will work directly with Catholic schools, parishes, communities, and Catholic organizations across Alberta, the Northwest Territories, and Yukon. We have been fortunate that David has agreed to come further west to be with us for our Annual Diocesan Conference.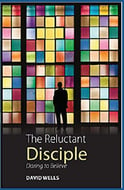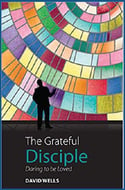 This conference is suitable for all, no matter where you are on your journey of faith. The 2020 Diocesan Conference will be held at St. Edward the Confessor Parish in Duncan on Saturday, February 8, 2020 beginning at 8:30 am.

Registration is through Eventbrite - https://2020rcdconference.eventbrite.com
For more information please go to 2020 Diocesan Conference