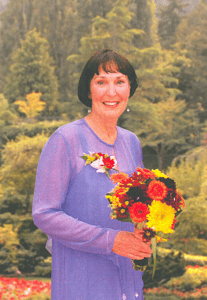 The Roman Catholic Diocese of Victoria and Island Catholic Schools is pleased to announce the establishment of the Char Deslippe Memorial Endowment Fund to provide an annual award in Char's honour. Annually, $500 will be awarded to a teacher working for Island Catholic Schools or a catechist serving in a parish within the Diocese of Victoria, who displays outstanding dedication and commitment to religious education, and handing on of the faith.
Starting in 2019, parish and school communities within the Diocese of Victoria will be invited to consider and submit names of teachers or parish catechists to the Diocesan Award Committee for consideration. The award recipient will be announced at a Diocesan event.
Eligibility and Criteria:
a teacher or a parish catechist serving in children, youth or adult ministry
at least two years of service, either in a parish within the Diocese of Victoria or in one of the Island Catholic Schools
active in the practice of their Faith in their local parish
display outstanding or exceptional knowledge and understanding of the Faith
display outstanding or exceptional diligence and creativity in conveying the Faith
display outstanding or exceptional example, enthusiasm, compassion, and inclusion
nominated by their pastor, their principal, their head catechist or a colleague
Annual Timeline:
April 1

—

Information circulated to parish and school communities
July 15

—

Nomination deadline and Diocesan Award Committee reviews nominations
Fall — Award recipient announced
Donations are being accepted to help establish the Endowment Fund.

More than $5,500 has been donated already!

Donate online https://www.rcdvictoria.org/direct-donations.
Select 'Char Deslippe Endowment Fund'.
An outstanding innovative and passionate life-long educator, Char Deslippe (1939 – 2018) was a master teacher who began teaching high school at the age of 19. Over her career Char taught all ages and at all levels, from elementary pupils to university students.
Having obtained her B.A. in History and English, Char began her teaching career in Iowa as a young Religious, as well as continuing to study at Loyola University in Chicago. She would go on to earn a Master's degree in Religious Education from the University of Detroit, and following discernment, decided to leave religious life with the blessing of the Community. Following her marriage to Bob and moving to Alberta, Char continued her studies at the University of Calgary, becoming certified by the Alberta Department of Education, she taught with Bob atFatherPatrick Mercredi Community High Schoolin Fort McMurray while raising their two daughters. Char then relocated to Victoria with her family following her Principal, Peter Hobbs, who had been hired in Victoria as Superintendent of Catholic Schools. Char then began what was to become a twenty-year dedicated commitment to Island Catholic Schools and the Diocese of Victoria.
Char's influence on catechetics and Catholic education in the Diocese of Victoria and beyond is truly remarkable. In addition to teaching over the years, Char was responsible for developing Diocesan Family Life and catechetical curriculum for the elementary and secondary levels; writing religious education curricula for the provinces of Alberta, Ontario and British Columbia; developing a liturgy manual for Island Catholic Schools; leading high school students on a number of Habitat for Humanity projects; coordinating and leading World Youth Day participants; and teaching courses for St. Mark's College at UBC. Taking a leave of absence for a year, Char and Bob also served as missionary teachers at St. Joseph's School in Keren, Eritrea with the Del La Salle Brothers.
Over the years, Char coordinated a number of committees at the Diocesan level, served on the Board of Directors for Island Catholic Schools, served on provincial and national teaching and religious education committees, co-authored a world religions textbook for the Alberta Government, developed, and was the recipient of numerous awards and honours including the Benemerenti Papal Medal for service to the Church.
Char was known for her engaging, outgoing personality, her devotion to the Faith, to the Church and to Catholic Education. She displayed remarkable energy, enthusiasm and generosity, was dedicated to and disciplined in her craft, and was inclusive and passionate about those she taught and with whom she worked.