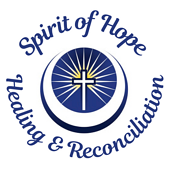 BISHOP'S ANNUAL APPEAL: SPIRIT OF HOPE – HEALING & RECONCILIATION
The 2021 Bishop's Annual Appeal theme; Spirit of Hope – Healing & Reconciliation, reflects the need for healing and reconciliation with Indigenous peoples. It is through our faith in Christ and his promise of true hope for healing and reconciliation that we humbly embark on this effort.
To support this new theme and initiative the overall Appeal goal has been increased to $1 Million with the entire net proceeds (after the parish portion) being focused on building relationships with Indigenous communities located within the Diocese of Victoria.
Specifically, Appeal funds will be dedicated to:
Supporting the development of an Ahousaht Community Wellness program.

Providing a grant for the Ahousaht Cultural Centre Building.

Offering "Returning to Spirit" © Healing and Reconciliation programs for both Indigenous and Non-Indigenous people.

Funding to help raise the Big House on the Tsawout First Nation. The original longhouse was destroyed in a fire in 2009 and the rebuilding of their cultural home is underway.

Continuing to support ongoing outreach efforts to Indigenous communities to build and strengthen our relationships with each other.
These projects have been determined with Indigenous consultation. The Appeal funds and associated local projects are in addition to the $30 million financial commitment announced by the Catholic Bishops across Canada on September 27, 2021.
More details about this year's Annual Bishop's Appeal can be found here.