Diocese of Victoria Live Stream
Live Streaming Schedule of Bishop Gary Gordon
Due to technical difficulties, Bishop Gary is not always able to live stream the Mass from Tahsis at the present time. Even when not being able to watch a live stream, we remain spiritually united as the Mass continues to be celebrated for the intentions of the People of God in the Diocese of Victoria. We thank you for your understanding and patience as we attempt to rectify the technical issues.
| | |
| --- | --- |
| DAILY MASS | |
| Sundays | 10:00 a.m. |
| Monday to Friday | 7:00 p.m. |
Click here for the PDF version of the Act of Spiritual Communion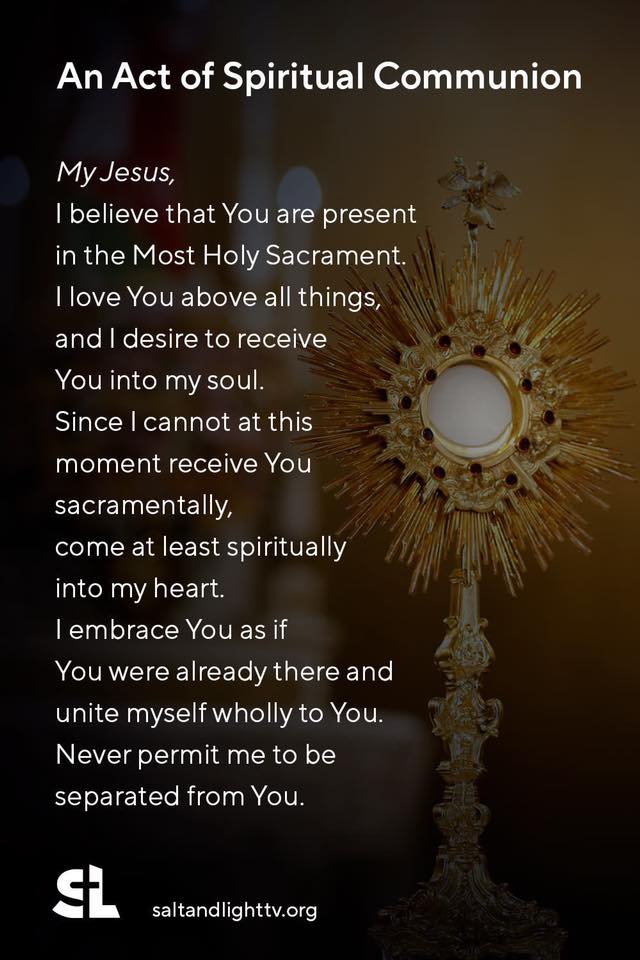 We continue to pray for God's grace and healing during this challenging time of need.
Thank you for joining us. During these challenging times, we continue to celebrate the Liturgies as an online community through our live streamed transmissions. Tune in to Bishop Gary Gordon as he celebrates daily Mass, streamed live from St. Andrew's Cathedral.