Join Bishop Gary Gordon as he celebrates the Mass.
Please click here to access the Diocese of Victoria's Live Stream Page
From Wednesday, July 13 – Friday, September 9, the summer livestream schedule is 7 pm on weeknights and 10 am on Sundays, with the following exceptions:
Sunday, July 17: Livestream at 9 am
Sunday, August 14: Livestream at 9 am
Thursday, August 25: Livestream cancelled
Due to the nature of the Bishop's travels during the summer, the livestream may sometimes need to be cancelled at short notice. We will do our best to post these changes here when possible.
DAILY MASS


- Summer Schedule -

Sundays

10:00 a.m.

Monday to Friday

7:00 p.m.

Click here for the PDF version of the Act of Spiritual Communion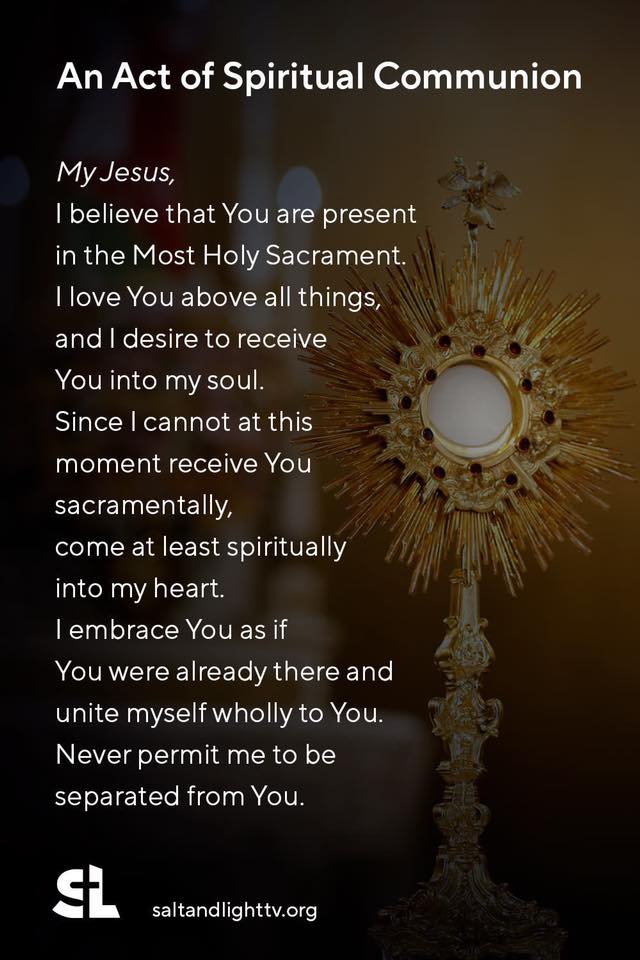 We continue to pray for God's grace and healing during this challenging time of need.