Join Bishop Gary Gordon as he celebrates the Mass.
Please click here to access the Diocese of Victoria's Live Stream Page
The regular livestream schedule is 7 pm on weeknights from Sacred Heart Church in Victoria (4040 Nelthorpe St) and 9 am on Sundays from St. Andrew's Cathedral in Victoria (740 View St).
Please note these upcoming changes to the regular schedule:
Tuesday, September 19: Livestream at 7:00 pm from the Pastoral Centre (this Mass will not be open to the public)

Monday, September 25 – Friday, September 29: Livestream cancelled

Monday, October 2 – Thursday, October 5: Livestream cancelled
DAILY MASS


- Regular Schedule -

Sundays

9:00 a.m.

Monday to Friday

7:00 p.m.

Click here for the PDF version of the Act of Spiritual Communion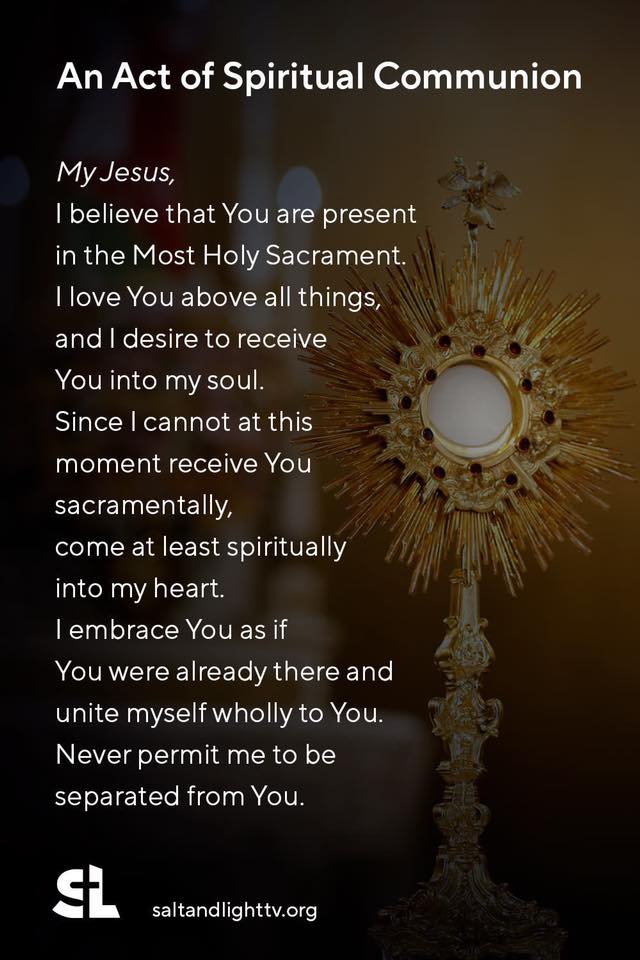 We continue to pray for God's grace and healing during this challenging time of need.